VA home loans are long-term mortgage loans disbursed by the US Department of Veteran Affairs (VA) that allows veterans, active servicemen, reservists, national guard members and qualified surviving spouses to acquire financing for a home purchase or refinance.
Features of a VA Loan
VA home loans are fundamentally flexible, manageable and affordable; as proven by the following benefits. The major selling point of this is that your guarantor is the government.
Veterans and qualified individuals all have an equal opportunity to acquire a VA loan. The process of applying is fairly simple and can even be completed online.
When applying for this type of loan, you won't need to secure a down payment. You don't need to have money upfront.
Normally, the buyer is told of the reasonable value. You are not kept in the dark on the details of your transaction.
Generally, interest rates are negotiable. Most lenders, however, adhere to a fixed interest rate that is still relatively lower than what's traditionally offered.
Closing costs tend to be at par with or significantly lower than other financing programs.
Mortgage insurance premiums or private mortgage insurance (PMI) are not required for VA home loans.
This mortgage is assumable. In the event that you decide to sell the house (for whatever reason), the subsequent buyer can take over the unpaid mortgage.
This loan allows you to prepay without penalty. You are given the liberty to decide to pay your dues ahead of time.
Generally, these loans give veterans access to a housing plan that is attainable and worth the investment.
Get a VA Home Loan Quote and lock in a low mortgage rate Today!
Veterans Home Loan Limits
Loan limits depend largely on where you live. Loan limitations are in place for the maximum possible guarantee on the loan.
The maximum guarantee for loans exceeding $144,000 is 25%, based on the 2017 VA Limit listing. The nominal limit is $424,100 for the current year. Learn about areas with higher VA loans higher than $424,1000.
There are some counties, however, that exceed the maximums with slightly higher loan limits. A complete list of these exempted areas can be found on the VA website.
Check your county's VA home loan limits to determine the pricing standards in the area where you wish to buy a home.
What does a Veteran need to do to acquire a VA Home Loan?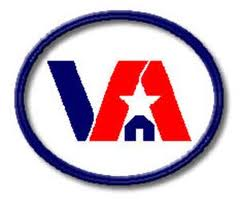 The steps to completing a loan are pretty straight forward and similar to the normal procedure when purchasing a home but have different eligibility requirements.
» Are you VA Eligible?
Find the house that you want to purchase and iron out details of the sale with the seller or selling agent. You may be asked to sign a purchase contract dependent on the approval of your loan.
Secondly, you will acquire your Certificate of Eligibility and complete your loan application. Select a lender, who will facilitate credit information and ask the VA office to appoint a licensed appraiser to calculate the property's reasonable value. You will have to pay the fees for appraisal and the credit report.
Wait for the lender to approve your loan. Once the established value is acceptable to all parties and the lender deems you qualified, the loan may be approved.
Finally, you are going to need to go in person to the loan closing and sign the note, mortgage, and other related documents.
In the end, you have to carefully search for the right home; fulfill the documentation and procedures; wait for your loan to be approved and see to it that your VA home loan has been closed.
See the rules about Refinancing a VA loan here.