Home Improvement Refinance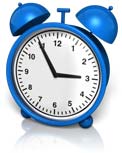 Cash Out May Be Used for Home Improvement Projects: Kitchen, Bathrooms, etc.
Whatever way you prefer to use the cash is up to you. The equity appreciation in your home is yours to access with a refinance. Any upcoming large expenses such as a kitchen or bathroom upgrade to install new cabinets, flooring, or buy new appliances for those room can be solved.
With a cash-out refinance from 1st Nationwide Mortgage, an experienced lender, the process will be a breeze, and by the time 3-4 weeks passes, your funds will accessible to do what you wish.
Why you should choose 1st Nationwide
Only 1st Nationwide offers you the Pay Off Your Mortgage Faster. By using our Should I Refinance Calculator you can see upfront. Find out how these great options can help you save money upfront on your new loan.
Costs are Minimal and Closings are Quick. With our licensed and experienced staff working on all facets of your loan loan internally, starting with processing the application, submitting documentation to underwriting, to funding with with escrow and title. This way your fees remain low, and the transaction is finished in no time!
Our Most Popular Loans for Cash Out
Fixed Loan A 30-year fixed is still the most popular loan because the payment never changes and rates are still near historic lows -- great for taking cash out.
FHA Loan A very popular loan for cash out because it can go to 85% Loan-to-Value ratio.
VA Loan A great choice for veterans and active service members to cash out up to 90% of the homes value.
Get a Quick Mortgage Quote!