What is a 30-year fixed rate mortgage loan?
A 30-year fixed mortgage is a loan with an interest rate that does not change for the life of the loan. For example, on a $300,000 loan with a fixed interest rate of 5.00%, on a 30-year mortgage, the monthly payments will be $1,610.46. So, as long as you have that loan, the interest rate of 5.00% and payment stays the same. Borrowers are fortunate nowadays as the average rates are in the 3.50% range per the chart below.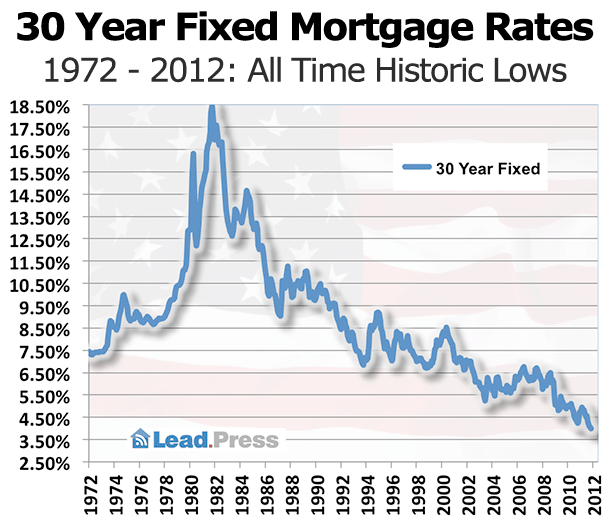 Which type of borrower should choose a fixed loan?
Borrowers who want a non-fluctuating set amount deducted from their monthly income are best prepared for 30-year fixed mortgages. These are who don't like surprises when it comes to monthy bills. Typically, if you plan to stay in the home for over 5 to 7 years, it's a great plan as you don't have to worry about the ups and downs of the financial markets.
What are the pros and cons of getting a 30-year fixed-rate loan?
The advantages of a 30-year fixed-rate are:
1.) it's a set payment every month;
2.) the rate is not linked to the bank indexes, so it won't make any surprising fluctuations up or down which is perect for first time homebuyers; offers protection from inflation which is great security;
3.) borrowers can refinance if interest rates fall substantially.
The disadvantages of a 30-year fixed rate loan:
1.) rates and payments are generally higher than adjustable rate mortgages (ARMs), however, if interest rates go up in the future, the fixed rate loan will become less;
2.) you may qualify for less home than you would with an ARM;
3.) borrowers may end up paying more interest vs. an ARM, if they choose to sell their home in 5-to-7 years