Getting Your VA Home Loan Refinanced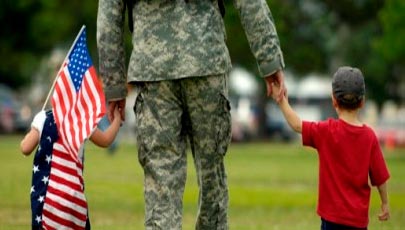 A veteran or active duty military member seekingto refinance their loan can do under the VA's "Interest Rate Reduction Refinance Loan" (IRRRL) program. Many loan officers in the industry may call it the VA streamline refinance but the official name is the IRRRL.
A great benefit of the IRRRL is that VA loan closing costs are abel to be added into the loan costs, providing veterans the ability to refinance with zero out-of-pocket. Another way is to settle for a slightly higher interest rate and the lender will pay the costs on your loan.
How Does The Process Work?
The key thing to remember for IRRRL is that it only leads to lower interest rates when you are not refinancing from a pre-existing VA-guaranteed ARM to a fixed rate mortgage. The following tips can help you navigate the process of VA Streamline refinancing.
When you consider refinancing your home, you are advised to contact several lenders. Lenders offer varying terms and packages. Having as many options to choose from will allow you to select the most favorable lender for your needs.
There is no single IRRRL that can accommodate all homeowners; each case is different.
Remember to certify that you have previously occupied the house you intend to refinance (unless you are currently living in it).
Your IRRRL should not exceed the sum of the remaining balance on the existing loan along with closing costs, allowable fees, funding fee and a maximum of 2 discount points.
It is best to first identify where you presently stand in terms of your housing loan, in order to make the most out of any refinancing loan. Ultimately, your VA loan refinance should save you money.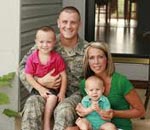 Get a Quick Mortgage Quote!