In high cost areas such as Aliso Viejo, Laguna Hills, and Mission Viejo and all of Orange County, CA, FHA permits mortgage financing up to $625,500 to assist borrowers.
Anyone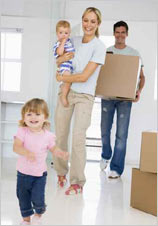 considering purchasing a home or existing home owners planning to refinance can still benefit from  "decade low interest rates" and the extended eligibility in locations throughout the country categorized as high cost.   It simply helps borrowers with refinancing or buying a home with only a 3.5% down payment.   In some circumstances, borrowers can get into a home with even less, like 0.5%, an with down payment assistance programs. FHA Jumbo financing has a maximum amount of $546,250 for borrowers in San Diego, and $598,000 in Ventura county.
Additional regions of California which include Los Angeles County, Santa Barbara, Santa Cruz, Monterey, San Francisco, Alameda, Contra Costa, San Mateo, a large portion of the Bay Area,  etc. are also permitted for financing as much as $625,500 on a single family residence. In the denser populated areas, two-family through four-family properties qualify for more up to $1,050,000 as of 2014.  Speak with a licensed loan originator to get more information.
FHA Jumbo Loans offer lots of advantages:
•   Lower down payment requirements from 0.5% – 3.5%
•   Down payment can be all gift
•   Higher seller concessions towards closing costs
•   Lower credit scores accepted
•   Higher loan amounts – up to $625,500
•   Non-occupant co-borrowers can help primary occupant qualify
•    Streamlined refinance for borrowers with current FHA loans
Check out the FHA Loan Limits for your County:
2014 FHA Loan limits for California