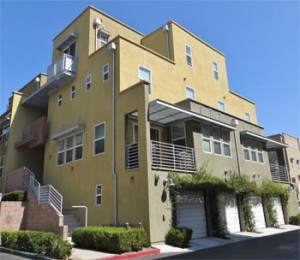 If you are asking is there anything important I should know when buying a condo, the answer is yes. Buying a condo is different than buying an individual home, and there are requirements you will need to be aware of.
Condos are governed by homeowners associations that take fees and will be responsible for much of the running of the community. You will need to see how this association will impact your purchase and the value of your property, once you have completed the sale.
Learning the Requirements
The by-laws that will affect your property will vary, based on where you are purchasing the condo in question.
If you are looking in different states, speak with someone at the board office to learn about government restrictions that will apply to your property.
You may not be able to rent your unit if you purchase after a certain date, or some associations ban rentals all together
Look into association fees and requirements that will impact how you may alter space in and outside your residence .
Condo fees should cover basic maintenance, snow removal, trash removal and the maintaining of common areas. You have the right to know how these fees will be spent and how they may change throughout your time in the condo facility.
Repair Funds and Property Value
What you are allowed to do to your property and what kind of assistance you get with these measures will have a strong impact on your home value.
Check to see how much the homeowners association has in the repair fund
Look at the minutes form the association board to see if current owners are complaining about repairs getting done
Read your contract carefully to see which repairs you are responsible for and what kind of changes you can make to your property
Some condo associations allow buyers to make improvements to the property that increase the financial value, but there are others that do not. If you cannot make improvements to your property make sure that all major repairs are covered by the homeowners association so you do not lose money on your property.
Insurance and Legal Issues
When you are purchasing a property governed by an association, you need to know how this will affect you legally.
Check to see how the homeowner's insurance for the property will cover your personal residence
Make sure any bylaws associated with the property are meeting state requirements
Learn what sort of legal responsibility you may have to hallways, garden areas and other shared spaces
Any time you live in a shared community you will have to think about how these other people will impact your legal and insured status. Check to see what steps the condo's board has taken to address these issues and then think about what steps you can take to make sure you are protected legally from any issues that might arise. It is common to ask is there anything important I should know when buying a condo, but many of these answers will have to be based on the specific location of the property in question.