For many consumers the decision to buy a home is one of the largest purchases of their lives. Many home buyers will be new to the process or haven't owned a home in the last three years.  It can be confusing to know what is true and what is a myth. The following are the real facts for first-time home buyers, not the fake facts.
Myth  #1.  I don't have a 20 percent down payment so I cannot buy a home.
Fact – The down payment requirements will vary by the type of loan and your credit score. Many first-time buyers obtain FHA loans which allow a down payment as low as 3.5 percent, if you have a 580 middle credit score or higher. If lower than 580, you'll need 10 percent down.
Conventional loans have become more competitive lately with down payments of 3 percent for first-time home buyers who have acceptable credit, income and assets. If you are an eligible veteran or active duty military, the VA loan permits zero down payment. If the down payment is still an issue, there are state and local down payment assistance programs in Orange County and throughout California that can help with down payment grants for qualified borrowers.
Keep in mind, there are loan limits in each county. For example, in 2017 Orange County has a limit of $636,150 for a single family home, townhouse or condo so figure 3.5 percent, or $22,265, as a down payment for an FHA loan or 3 percent for a conforming loan if you meet the underwriting guidelines.
Myth #2 – I have a ton of student loan debt, so I don't qualify for a mortgage.
Fact – Just because you have lots of student loan debt does not instantly make you ineligible for a mortgage approval. The main element is not always the amount of your loan responsibility, but what you are required to pay each month in comparison to your monthly income. This calculation is known as your debt-to-income ratio (DTI). For conventional loans it should be 43 or less while FHA may allow more.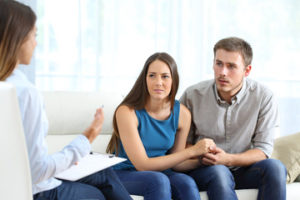 Myth #3: –  I don't have a good enough credit score.
Fact – Having a credit score of 700 or above makes it more likely to obtain a loan with an attractive interest rate. Although, your score is not the only element measured on your credit report. If you had a bankruptcy, foreclosure,  judgment or collections, the underwriter may not approve you.
Myth #4 – Real estate is not a good investment right now.
Fact – Real estate, similar to other assets, experiences peaks and valleys based around the local economy. Since 2012, the values in most of California have been rising due to demand. With steady home appreciation, and relatively low interest rates, and various loan programs, it can be one the best times to buy a home.
Myth #5 – The mortgage interest tax deduction will be canceled.
Fact – Most economic experts feel that Congress will not get rid of the mortgage interest deduction any time soon. Homeowners have for decades been able to deduct the mortgage interest they pay on their home from their taxes. Always discuss tax issues with your accountant or CPA regarding this and other deductions.
Myth #6 – I'm getting married soon, I need to wait because the wedding and honeymoon are really expensive
Fact – First. Congratulations on the wedding. If you're having a wedding with more than 100 guests who commonly buy a gift at $100 each. That's $10,000 of gift items you may not ever use, or you may re-gift it. As an alternative, have every guest contribute to a house down payment fund instead. Some can even be a large cash gift from a relative or friend. That way, you'll have more for a down payment.
Myth #7 –  A 30-year mortgage is always the best option.
Fact – When deciding on either a 15- or 30-year mortgage, a 30-year loan may not always be the best way to go. The length of the loan plays a big part in how much interest you'll pay over the life of the loan. A 15 year loan would mean your monthly payments will be greater than a 30-year loan, but you'll pay significantly less interest through time. It's important to discuss this with your mortgage rep. to determine how much you can comfortably afford now and a few years from now.
Myth #8 – The lender who has the lowest interest rate is always the best choice.
Fact –  The lower interest rate may have much higher fees or is simply not true because your loan office is a beginner and made an honest mistake.  Deal with an experienced loan officer who can confidently answer questions or issues if they arise.
Myth #9 – You don't need a real estate agent.
Fact –  Of course, you may be able to find listing information about homes for sale on many websites. However, real estate agents provide you with numerous advantages. Their experience in negotiating price and terms "for you" can be worth far more than going it alone.  They also have access to pocket listings, homes that aren't listed on the MLS; can identify issues during a physical inspection, and have connections at escrow and title companies to expedite the sale.