There is one particular document just about all home buyers should have prior to viewing a home they are considering making an offer on. It's known as a pre-approval letter.
Most licensed real estate agents and won't make an appointment for you to see the inside of home without that all important document. In high demand markets like Orange County, even for sale by owner's are requesting it as well.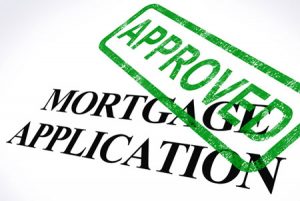 The reason it's become increasingly important is because the agent and seller only want to show properties to borrowers who are fully qualified for financing from a lender. Without that piece of paper, you'd better be buying the home all-cash, and still they'll want to verify you have those funds. It comes down to seeing how serious you are about buying a home.
If you are serious you will go the extra mile and get pre-approved. If not pre-approved, or even if you are working with an unknown lender, the agent might still encourage you to apply with his or her preferred lender.
Is it Best to Use a Referred Mortgage Company?
Yes & No. Their lender is being recommended to you most likely due to their track record of successful closings. So, less headaches for you. Although you may be able to get the best mortgage rates or a unique program somewhere else, so using another lender of your choice is still advised.
Your Agent's Lender Isn't Always A Bad Option
Here's some reasons why there may be some advantages.
Having a lender and agent partnership could prove to a lot easier for you as communication can go through just one person.
The agent's lender is local and knows the nuances of the area's housing market
Incentives are typically offered from in-house lenders with new home builders
If you're purchasing in a new condominium project, an in-house lender could prove to be very valuable because more often than not, new condos won't meet traditional lending guidelines. It will be considered non-warrantable and the pool of lenders decreases. However, usually there is a local mortgage lender the agent knows of who will agree to lend on the condo.
Disadvantages of Using the Agent's Lender
The real estate agent's recommended lender might think that they have you all-in as their customer and no competition from other lenders. Be careful, because that's when they may not offer you the best type of loan, interest rate, and your closing costs may be higher than you anticipated.
More importantly, be sure that the lending company has a mortgage program that best suits your need.
For example, not every lender has the same VA or FHA home loan program. Many lenders tend to have their own set of overlaying guidelines while one you seek out may have more flexibility.
Another example, is if you're considering buying a home in a rural or suburban area, does the agent's lender offer USDA loans where you can get up to 100% financing.
Even if you feel you are getting a great deal from your real estate agent's lender, it's still a wise move to make sure you are getting the best loan program and rate.
No Obligation To Work With A "Preferred" Lender
In some cases, your agent will ask you to get pre-qualified or pre-approved with their lender prior to going out and looking at home which is okay. It does not obligate you to use their services. It may be used as a back-up plan. Good real estate agents don't become successful without having a back-up lender.
When having their lender check your credit, make sure it is done within a two-week period of you applying for a mortgage elsewhere so it won't impact your credit score. No home builder or seller can make you to use their preferred lender to complete the transaction.
Simply let the agent's lender know that you won't decide on a lender until you've compared a few loan quotes. This will make them earn your business.
Today's Rates Are Some of the Best Ever
Home loan interest rates have recently hit multi-year lows. By shopping around, you might get even lower rates than the average. If you need a pre-approval get a quote today. The process takes just a few minutes to begin with a licensed mortgage professional.