In California, it is not an easy task to find residential real estate that offers investors high cash flow for a couple of reasons.
Prices for people buying homes as their primary residence are driven up by strong demand.
Residential investment properties are priced for speculation and not cash flow. This means the property is being held for price appreciation.
One of the golden rules of valuing investment real estate is the gross rent multiplier. In California, the multiples are as high or higher than nearly anyplace in the country which translates to your rents going to pay the mortgage or debt service.
Buying single family homes for the purpose of renting them out in Southern California is best utilized for people whose investment strategy is that of appreciating. The annual gross yields on rentals vary between under 5 percent in Orange County to close to 9 percent in San Bernardino County.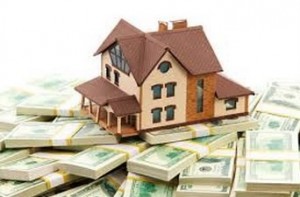 Many experienced investors employ a strategy known as "forced appreciation. This simply means., "improving a property", which increases it's value. The best part of this strategy is it can be done in an rising-market or a declining market. It is the overwhelming strategy in an high-cost markets such as San Francisco, Los Angeles and Orange County.
Investing in multi-family properties is the optimal way to do this expensive cities. Simply locate a B or C class multi-family property in an A class neighborhood, and you could possibly gain significant appreciation by improving the property up to A class quality. As soon as the building is upgraded, you will be able to increase the rents which dramatically raises the value of the property.
So, you see, there are still ways without positive cash-flow to make 10-percent plus returns in a hot seller's market.
Just keep in mind, that rental properties in California are good long-term holds versus flipping unless you are certain you can realize a higher value with forced appreciation.
Here's a good example, a decent townhouse rental in Huntington Beach, CA goes for $2,300/month.
If the property sold for $500,000. Calculating the mortgage payment on the townhouse, plus taxes, insurance and HOA fees brings the monthly costs to $2,932/month with a 4.25% 30-year fixed. The monthly cost of owning this property is not paid for by the rent. In addition, you can't simply raise the rent if the unit and the building are not up-to-date.
Buying based on the prospect of appreciation can bring you some crazy ROI when done the right way. However, just like equities in the stock market with higher returns, there's an elevated risk. The issue with buying real estate on speculative price appreciation is that appreciation is not guaranteed. Many investors found this out the hard way when the housing market crashed in 2009.
If you can ride out a negative $600 per month on real estate for a few years and wait for prices to rise substantially, you stand a good chance to be rewarded handsomely for being patient. Smart investment decisions are mostly made without emotion and wise planning. Remember, buy an average or below average looking property in a really nice area.