While everyone knows the housing recession caused home values to drop precipitously since 2007 made using your home to access equity appreciation like an ATM as folklore. However, with a housing recovery in the hardest hit areas well underway, investors and homeowners are realizing some nice gains in home value, especially in Southern California. It is official, equity credit lines and second mortgages have made a comeback.
Mortgage industry experts claim the dollar volumes of new loan originations of home equity loans are climbing once more, considerably in some parts of the country which include California, Arizona, New Mexico, almost all of the states on the Atlantic coast, the Pacific Northwest, Texas and even areas of the Midwest.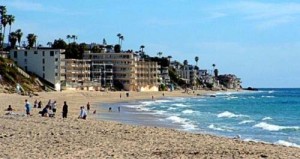 For example, let's assume you own a house in Laguna Beach valued at $800,000 with a $625,500 first mortgage, you can take out a $94,500 equity credit line or fixed rate second. The same works in reverse when you buy a home. Take out the maximum loan limit in Orange county and use the second or equity line to avoid paying PMI.
Interest rates change everyday but lines of credit for borrowers with "excellent" credit are at all-time lows and so is your payment. The site defines excellent as essentially meaning no missed payments, no delinquencies on your credit report, spiffy clean.
In contrast, for a borrower with "average" credit in search of the same amount $94,000 credit line, the rate moves up by 2.5%.  An "average credit rating" is for someone with fairly recent delinquencies and most likely a few other issues.
In the major metros of So Cal,  HELOC originations from June 2013 to July 2014 rose the most in L.A. and Orange County at 55% and Riverside-San-Bernardino at 88% annually.
Unlike the boom years where people were buying large homes in the suburbs, people are staying opting to remain closer to their workplace by owning a home closer to work and upgrading that home.