While many prospective home buyers focus solely on interest rates, an equally, if not more significant item, is the availability of mortgage programs that help buyers. This includes those purchasing for the first time in three years known as first-time home buyers.
First-time home buyers made up one-third of home sales in June 2016, which is an increase of 30 percent in May. This is the first time that has occurred since July of 2012.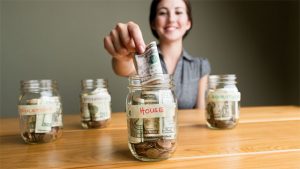 Homes remain very affordable, as a result of low interest rates that keep monthly payments low. The mortgage industry offers a variety of appealing down payment options for first time home buyers which have been largely absent ever since the great recession.
One of the pillars of affordable housing, FHA, have made the path to home ownership a lot less difficult to get a residential loan. Just last year, FHA mortgage insurance premiums were reduced. Additionally, the pool of lenders offering FHA loans at the recommended 580 minimum score has increased.
Buyer's considering a FHA loan, get access to loan terms of 30 years; low down payment requirements at 3.5%; and, FHA interest rates are typically better by a quarter-percentage point or more than the market.
Knowing that FHA loans are attractive, conventional lenders have lessened down payment criteria to just 3% by Fannie Mae and Freddie Mac. The Conventional 97 mortgage (only 30-year fixed rate mortgages are allowed, and the loan must be used for a primary residence) and the HomeReadyTM loan are both easy about the amount of money you need upfront.
Cash gifts are allowed for down payments, so home buyers are not required to make a down payment from their own savings with the Conventional 97. Only parents and relatives are able to gift 100% of the money. The one condition is that the gift is, in fact, a gift. It is a loan to be paid back, it is not permitted.
The USDA home loan goes a step further than FHA and conventional loans: it permits a zero down payment. Plus, a gift or even the seller can pay for the closing costs (subject to change). The USDA is available in rural and suburban zoned areas.
An additional zero-down loan is available from the Department of Veterans Affairs. The VA loan is residential mortgage available to eligible members of the military and their spouses.
The above mentioned mortgage programs and products have become even more attractive as a result of today's record-low interest rates. With home values rising, not many can say that buying a home in today's environment is not among the best of all time.