If you are wondering when is the right time to get a mortgage you are probably focusing on when you should start shopping for homes. You may be surprised that picking the right time to apply can save you a lot on the interest rate you are offered.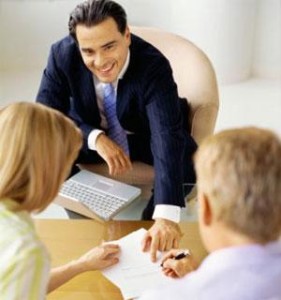 Mortgage lenders are more lenient with fees and other requirements when business is down. If you apply during times when your financial history is strong and the lender does not have much on their plate you are much more likely to get a loan that is more valuable.
Applying for Your Mortgage
You need to set a schedule in order to make sure that you have everything you need to apply for your mortgage.
Start the application process at the beginning of the month to get access to the most options
Avoid applying in the last week of a month because this is when lenders are attempting to close open loans
This schedule also applies to those hoping to refinance their loan
If you must apply for a loan later in the month, make sure you are organized and have a complete application complete with any necessary explanations regarding your credit history so lenders can process your request quickly. You should anticipate delays on your request if you apply during a busy time.
Picking The Right Month
If you have room in your schedule to wait, selecting a specific time of year can get you a better loan price.
Late April is the ideal time to get a low interest rate on a mortgage
Avoid applying just after the holidays when your credit report may not be as strong
Any time when people are less likely to move is a better time to get a lower interest rate
In general, you want to apply for your mortgage when your credit history will be in the best position to reflect a positive image. Don't apply after moments of heavy spending as these can hurt your chances. You also want to go for times when lenders are getting fewer requests for loans, because they will be more likely to offer you a good deal around that time.
When To Get Approved
You want to make sure you are pre-approved for a mortgage so that you can make the most out of your home shopping.
Get pre-approved before you start looking for a home so you know what you can afford.
Do not start applying for loans until you have all the necessary paperwork to offer a complete credit history
Watch your credit score closely and apply for a loan when it is growing
Your loan approval will depend on W2 statements, tax returns, bank statements and more. Collect all of this information so that you have all the proof you need to show that you are capable of paying back a loan that you are offered.