Orange County FHA Frequently Asked Questions (FAQ)
What defines a mortgage as an FHA loan?
It is a mortgage loan insured by the Federal Housing Administration (FHA). The loan is not made by the government but is it insured against borrower default with its mortgage insurance aspect which is significant.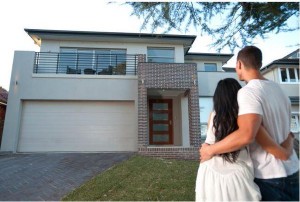 What are the primary benefits of an FHA loan?
A huge benefit for borrowers is the low down payment requirements of FHA mortgage loans. With as little as a 3.5% down payment, which can be gifted, there is a greater flexibility in qualifying for a home loan.
If you have credit scores down to 580, you can still get approved subject to underwriting conditions. In some cases as low as 520 may work when you have ten percent down. Mortgage rates are still very competitive when compared against conventional rates.
There is no cost to apply for an FHA loan with 1st Nationwide Mortgage. Call now with no obligation: (888) 400-0433 or email us.
What are the downsides of an FHA mortgage?
We've found the primary reason many of our clients do not get an FHA loan is FHA mortgages have a maximum loan amount for a single family home (see below). While FHA loan limits do change, lower down payments for homes above sales prices of $700,000 would require jumbo financing. Loan limits are created by the FHA based on the average home sales price in the region.
Loan limits as of January 1, 2018:
               ORANGE COUNTY, CA (MSA)
Single-Family         Duplex            Tri-Plex           Four-Plex
$679,650 $870,225 $1,051,875 $1,307,175
In 2016 they were:
$625,500 $800,775 $967,950 $1,202,925
View FHA Loan Limits Throughout California.
The FHA loan requirement of an upfront mortgage insurance premium payment at loan closing is certainly a disadvantage. The premium calculates out to be 1.75% of the loan amount. A new law became effective January 2013,  that made FHA mortgage insurance to be necessary for the duration of the loan if the loan to value is 90% or higher.  This annual MIP applies to FHA loans with case numbers made after June 3, 2013. So, unlike conventional loans where mortgage insurance can be wiped away once the loan balance reaches 78% of the homes value or a certain timeframe has elapsed, FHA has made it a little but less attractive..
FHA loans are still highly sought after throughout the United States and especially in high-cost California for first-time buyers and those buying again after renting. The reason can be attributed to the low down payment and competitive rates.  Home ownership is not hard to attain with these government-backed mortgages.
How do I qualify for an Orange County FHA loan?
See the requirements and benefits of an FHA loan.
The process is simple. Just apply for an FHA loan with 1stNWM online with no obligation. Or call toll-free: (888) 400-0433.