Although most knowledgeable real estate agents understand the mortgage approval process, there are some who accidentally look over the important details that can delay or thwart a prospective homeowner's attempt to buy a home.
Real estate agents must stay informed of the sweeping changes that are constantly being made to the industry. Some things they need to stay on top of include:
Appraisal guidelines
Credit score
HOA insurance requirements
New regulations
Mortgage rate pricing premiums
Property type
Secondary approval lending
Updated disclosures
These changes can occur on a regular basis – every day, every month or each year.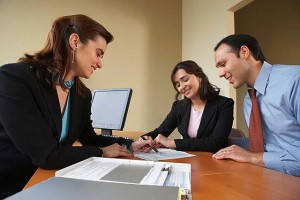 What Should Agents Bear In Mind When Selling Prospective Buyers Homes To Consider
 Property Type

When it comes to single family residences, condos, townhouses, high rises, and more, each one has their own specific rules that play a part in how much a down payment is, the allowable credit score and what kind of mortgage insurance requirements is necessary.
Residence Type
What If you need to sell a home before you can move into another one? Would you consider it a second home in the same city? Are you buying a home for your children to live in? Would this be considered an investment property? You must be sure that your real estate agent and the loan officer understand and handle these questions.
The majority of mortgage rates are locked for a period of 30 days. And, the only surefire way to attain a new rate is to change mortgage lenders. Rates need to be adjusted for credit scare, residence type, and down payment, which could affect approvals and monthly payments. Even a one percent rate increase could deny you a loan.
Underwriters watch what's going on in the world too. Therefore, borrowers in a volatile industry are going to find they'll have to prove the security in their employment and income. Lenders will look at unemployment periods, job changes, etc. that could affect the approval process.
A flip is when an investor buys a piece of property and sells it to a new buyer within 90 days. The investor tends to do a little work – landscaping, new paint and tries to make a profit on the home.
It may seem like a fair transaction, but many lenders will have rules in place that keep borrowers from getting financing on property they don't plan to own for less than 90 days. This rule changes often and is specific to certain kinds of property. Therefore, the agent must be aware of the boundaries in the approval letter.

Homeowner's Association Insurance
Some lenders demand that townhouse and condo communities have plenty of insurance and have coverage that pertain to certain ratios on units that are owner-occupied and rented. Since it can take several weeks and cost nearly $300 to get an HOA certification, it's important that your Due-Diligence is set based on the purchase contract.