Here's a great example of why you would switch. Your loan officer is claiming that you will be approved within adequate time for closing but because you were never completely comfortable with the loan officer or lender, you want switch to a different lender.
Then you have uncertainties about if the second lender can approve your loan and if you can still complete the transaction per the contract date. So, you will effectively have two lenders working for you at the same time. This is known as double-apping.
You are well within your rights to move forward with another lender, but if you're going with an FHA mortgage loan the new lender will sooner or later need the case number transferred to them. If you're getting a Conventional Loan, that will not come up.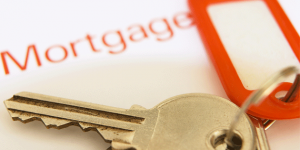 You need to remember that you may be doing two-times the work too. In addition, the appraisal could become tricky. If your original lender has already finished the appraisal and you decide} to go with another lender, that appraisal may not be transferred or acceptable by the other lender, so you may have to pay for it twice.
From the get-go, all related service professionals like the title company, realtors and insurance companies have the original lenders contact info so this will bring up more confusion since multiple lenders are calling or emailing them about the same file.
You will have to pick a lender prior to you signing final loan documents.
A few of the reasons people change lenders are:
One delay after another. This is the #1 reason borrowers move their loan application with a new lender.
Lender changes the terms and conditions, such as rate, loan product and fees while in processing. This is the #2 reason many borrowers find a new company to work with. Still today, consumers are lured in and then switched   as they are deep in the process.
Lender or staff is unable to perform. The lender has sincere and nice people, but the back office staff or operations are just disorganized. What was supposed to last for two or three weeks ended up be dragged out for 60-90 days.
All-Around better offer. In some cases, mortgage rates fall, credit score minimums drop, or another company you wish you went with is available to earn your business. Don't be afraid to consider another lender if you will save more money and they are trusted. A significant amount of money can be saved with just a small savings per month over the course of 30 years.
The following are the minimum items you should have to send to a another lender
Signed loan application
Income documentation for last 2 months
Copy of receipt for earnest money deposit
Copies of tax returns
Copy of bank statements for last two months
Copy of credit report if available