Government-backed Home Loans
FHA home mortgage loans offer home buyers a excellent low-down payment solution at 3.5% for various income and credit score tiers. Even with credit below 580, the down payment is attractive at 10% down. Then, you have the zero down payment options from the VA and USDA loan programs helps specific borrowers get 100% financing. These government programs have customarily been the highly coveted loans to get due to these features.
Nowadays, there are some new conventional loans that allow you to buy a home with little or no down payment.
The mortgage giants known as Fannie Mae and Freddie Mac have been aggrsxsively promoting loan products that are competitive with FHA and other government insured loans.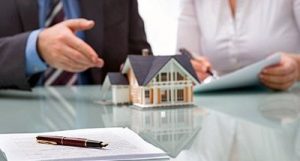 Furthermore, in regards to certain factors, they are more flexible than FHA's guidelines.
DIFFERENCES:
FHA loan borrowers are obligated to pay 0.85 percent towards the loan amount in mortgage insurance premiums every year. With the average home in Orange County, California at $661,000 according to Zillow, that works out to an additional $426 per month, or $5,112 annually.
The good news is if you bought your home with an FHA loan at 90 percent loan-to-value (LTV) or lower, FHA will cancel their MIP after 11 years. If you didn't put down 10% plus, then FHA MIP will have to be paid until the loan is paid-off or refinanced into a conventional loan.
Why Choose Conventional Over A Government-Backed Loan?
When you compare the Conventional 97 loan to a Govt. Loan, the Conventional 97 mortgage insurance is eliminated once the loan-to-value reaches 80%.
Another benefit of a non-government-backed loan is there is no upfront funding fee. FHA will require an upfront mortgage insurance premium fee of over $10,900 on a $600,000 loan. It is wrapped into the loan but your $625,500 is now $636,000. In a similar manner, home loans from the VA and USDA programs call for a upfront fee of just over 2 percent.
Conventional loans do not have these upfront fees which decreases the principal balance of the borrower.
The underwriting guidelines are being relaxed by Fannie Mae and Freddie Mac in an effort to offer the flexibility of successful government lending options.
HomeReadyTM Mortgages 97% financing For Extended-Income Households
The HomeReadyTM mortgage permits low- to moderate-income families purchase a home with 97% financing, or a 3-percent down payment.  This Fannie Mae product requires no money come from the actual buyer. The down payment can be a personal gift or grant for the entire amount including for all closing costs.
The best feature of this loan is that all household income can be used by the underwriter for mortgage approval.
This program allows income from applicants and non-applicants provided they will live in the subject property. That is very innovative given that 99% of loan programs use just the income from borrowers on the loan application.
The Fannie Mae Conventional 97
The Conventional 97 demands only 3 percent down and is offered to another segment of borrowers than the HomeReadyTM.
Conventional 97 does has no income limits nor are borrowers forced to go to a home buyer education course.
Like the HomeReadyTM the down payment may be 100% gifted from parents or relatives.
Other Differences
FHA loans are available with credit scores of 580 or better. The Conventional 97 loan, on the other hand, requires a minimum credit score of 620.
Therefore, if your credit score is between 580 and 620, the FHA loan is best for you because it's your only available choice.
As your credit score increases, though, the Conventional 97 becomes more attractive. The reason is due to your mortgage rate dropping and your PMI costs too. With an FHA loan, your mortgage rate and MIP cost is the same no matter what your FICO score is.
Pay Less Mortgage Insurance With Home Possible AdvantageSM
The Home Possible AdvantageSM program could be considered Freddie Mac's answer to Fannie Mae's Conventional 97.
This loan allows 97-percent financing but it comes with an advantage; reduced mortgage insurance.
Home Possible AdvantageSM mortgage insurance is about $80 per month lower than that Fannie Mae's Conventional 97, based on a loan amount of $500,000.
If a borrower is on the cusp of the 43% maximum debt-to-income limit, the difference by using the Freddie Mac Home Possible product may increase your chances of approval.