If you are a first-time home buyer determined to find a property, then the following tips will be useful if you're prepared to begin the process.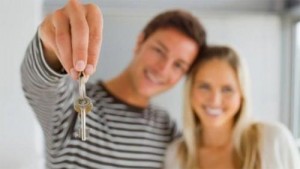 Become familiar with the selling prices of homes in your desired location. Conduct a search on the MLS for listings in your area from a local realtor's website, or by signing up for listing alerts by email.
Use a mortgage calculator to get a feel of how much your monthly mortgage payment will be if you purchased a home today. This figure should show your total housing payment, which includes property taxes and homeowners insurance. In some areas that are planned developments, you'll have to pay for HOA which can really raise your monthly costs. Aliso Viejo & Mission Viejo have many condominiums which will require an HOA fee.
Find out how much you'll likely pay in closing costs. Closing costs are often overlooked. The fees consist of lender's origination, title insurance and settlement/escrow, and recurring fees like property taxes and homeowners insurance or HOA.
Understand if your income is sufficient to handle owning a home. It is widely recommended that buyers spend a maximum of 28% of their monthly income on housing costs and 43% for all monthly expenses combined.
Are you officially approved or just in theory? Find a local OC lender and get pre-approved. Once you're pre-approved for a mortgage, it'll help you negotiate from a position of strength when you are searching for a home to buy.
Trouble getting approved due to down payment? try these:
FHA loans require a down payment of just 3.5% of a home's purchase price. FHA loans are popular for first-time home buyers since the loan program still approves less- than-average credit scores.
VA loans give 100% financing, and mortgage rates for a VA loan are usually the lowest when put next to other minimal-down payment mortgages.
If you have an above average credit score, the Conventional 97 allows for a 3% down payment. An added benefit for buyers is they can receive cash gifts for their 3% down payment.
If you're looking to buy in a low density suburban / rural neighborhood (non-Orange County), a USDA loan will permit 100% financing.
BONUS: first-time buyers in Orange County may also have down payment assistance programs (DPAs) available — most of which are "grant" money as opposed to DPAs that require repayment.
Remember that you are responsible for repairs. Maintaining your home can get to be time-consuming and costly. The costs to get plumbing problems fixed, repair a leaky roof, and buy new appliances, is now an expense you will pay for, not the landlord.