How Much Home Can You Afford?
This is one of the top questions home buyers have. Having said that, it may be the incorrect question in terms of your finances. Rather than trying to afford the highest home price a lender tells you, it may be better to figure out the maximum monthly payment you can really handle, and then determine your purchase price limit using today's mortgage rates.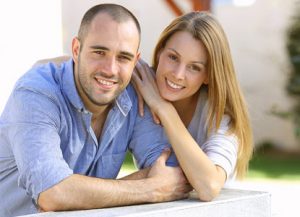 A change of merely 1 percent in the mortgage rate can boost or reduce your buying power by 10%. Furthermore, property taxes on residential real estate could be less in established and developed neighborhoods (Laguna Niguel, Laguna Beach, etc) in comparison to a newly-built home in a new subdivision (parts of Irvine, San Juan Capistrano; and, HOA dues for townhomes and condos can vary widely.
Your maximum monthly payment is a very important aspect and should not be overlooked. Your home will have maintenance costs — so it is not only the mortgage payment.
Do You Know How Much Down Payment You Have, If Any?
Prior to purchasing a home, financial gurus frequently advise that home buyers have a minimum of 6 months of cash reserves available to pay for living expenses, taxes, and other financial commitments in case there is an emergency such as loss of job, medical, or a family crisis.
This money is not part of the down payment. It is simply there as insurance to support you during an unexpected situation. If you have those funds already in place, then you can determine how much money you have to make as a down payment.
Many homebuyers put a down payment ranging from zero to twenty percent or higher.
For buyers wanting to put the smallest possible down payment, there's two loan types which offer that feature. The Department of Veterans Affairs offers the VA home loan and the U.S. Department of Agriculture offers the USDA loan for rural and suburban homes.
Fannie Mae and Freddie Mac offer loan programs with 97% financing (or 3 percent down).
The Federal Housing Administration has a minimum down payment program of just 3.5 percent, offered through their traditional FHA loan. Each of these programs has distinct eligibility requirements which you should discuss with a licensed mortgage originator.
Do You Have Enough to Pay for Closing Costs?
On top of the down payment, there are closing costs for obtaining the loan.
The Department of Housing and Urban Development (HUD) recommends that home buyers have available 4 percent of a home's purchase price to pay for closing costs. This includes lender fees, settlement fees, title fees, appraisal, insurance, local govt. taxes and real estate property taxes.
Some loan programs allow the seller to contribute to the buyer's closing costs up to a maximum of 6 percent of the home's purchase price of loan amount. The expertise of a mortgage lender/broker with a range of products can benefit you greatly in saving money vs. using a local bank with few products to choose from.
Does Your Credit Report Have Any Errors?
For almost all mortgage loans, the interest rate you get is determined by your credit score. This is due to lender's risk level. The lower your credit score is, the higher chance there is of a borrower going into default (becoming late or missing mortgage payments) and even possibly lose you home through the foreclosure process.
Reports have shown that as high as twenty-five percent of credit reports have an error on them. While some errors don't affect the score at all. Some of them do impact your credit score substantially by 100 points or more. And, let's not forget about the rising rate of identity theft. You may have accounts on your report that you never opened and they are being reported late or in collections due to identity theft.
According to federal law, U.S. consumers are given the right to obtain one free copy of their credit report annually. Prior to shopping for a home, make this step a high priority. Immediately correct or dispute any errors you find.