On January 8, 2015, President Obama reported there will be a reduction in the FHA annual mortgage insurance premiums (MIP).  Following that announcement, the National Association of Realtors (NAR) predicts that a reduction in the yearly MIP .50 to .85 percent will make it possible for a good number of first-time home buyers and get out of renting.
Okay so how does that help me in high cost Southern California?
Here's a good example; on a $475,000 home purchase, and a mortgage of $458,000 where the borrower brings in 3.5 percent down, the MIP reduction will correspond to a savings of $2,064 annually or $10,320 spanning five years.
Each year, mortgage premiums for FHA loans are paid in 12 monthly installments, and are received along with the principal, interest and insurance. For FHA loans originated after June 4, 2013 the MIP will continue for the full duration of the loan, no matter if your home has above and beyond 20-percent equity.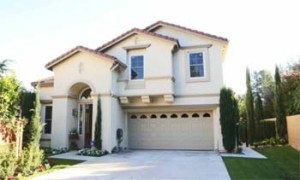 FHA financing is not the only game in town for borrowers.
For today's home buyers who are a client with a direct lender/mortgage broker, there's a healthy amount of low- and no-down payment residential loan products to choose from.
There's a no-frills 5% down mortgage provided by Fannie Mae and Freddie Mac.  But the FHA's attractive program requires only 3.5% down. So, is that where the comparison stops and I should pick FHA?
Not really because there's a new low-down payment program, known as the Conventional 97 by Fannie Mae. The Conventional 97 is a Fannie Mae-backed product which lets borrowers get into a home for 3 percent down, has rock-bottom mortgage insurance rates, and you are allowed to use 100% gift funds from a blood relative or in-laws from the marriage.
An advantage right out the gates is the Conventional 97 program's much less expensive mortgage insurance. There's no annual MIP and lower annual mortgage insurance so that's a double-win.
The mortgage rates are actually the very similar so no difference there.
The drawbacks to the Conventional 97 program are biggies
1.) They may only be used for single-family dwellings, NOT on 2-4 unit properties.
2.) The 3-percent down Fannie Mae product is capped at a $417,000. Loan amounts over $417,000 are not permitted anywhere so home buyers will have to use another loan product;
3.) Another restriction is it is available for owner-occupied properties only,
4.) Unlike FHA borrowers who can have credit as low as 600, credit scores for mortgage applicants need to be 680 or higher,
5.) Available on fixed-rate mortgages only. No variable rate mortgages are offered.
With all the changing conditions in FHA rules and new mortgage products talk with a seasoned mortgage expert at 1st Nationwide Mortgage to get the best program.