On, December 16, 2015, the Federal Housing Administration made available the maximum mortgage limits for 2016. Loan limits will be going up for 188 counties as a result of appreciation in home values, and absolutely no counties in the U.S. will see their loan limits decreased.
In California, among the areas benefiting from increased loan limits in 2016 include:
San Diego County, California, the loan limit for a single-family unit is going up from $562,350 to $580,750.
In 2016, the FHA Loan Limits known as HERA has been reinstated. They were initially approved in the HERA law during the summer of 2009. The maximum FHA Loan amount for base counties has once again come back to $271,050 (floor), and as high as $625,500 in high cost counties (the ceiling). FHA Jumbo or FHA High Balance Loans are FHA Home Loans that are above $417,000.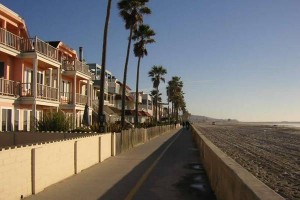 FHA Loans for single family homes are offered to as much as $625,500 in high cost counties which includes Los Angeles, Orange County, Santa Barbara, and the Bay area counties of San Francisco, Alameda, Contra Costa, Santa Clara, Santa Cruz, San Benito, and Marin.
Altogether, California had a total of four counties experience a higher limit in their conforming loan limits in 2016: Monterey ($529,000), San Diego ($580,750), Ventura ($603,750), and Napa ($625,500).
Homeowners looking to refinance and home buyers have been helped by these increased loan limits since rates for conforming loans are usually less than jumbo rates and the underwriting standards are less strict. So, remember, the maximum FHA loan amount is $625,500 which allows just 3-percent down. This aspect will not change in 2016 for consumers in Orange County.